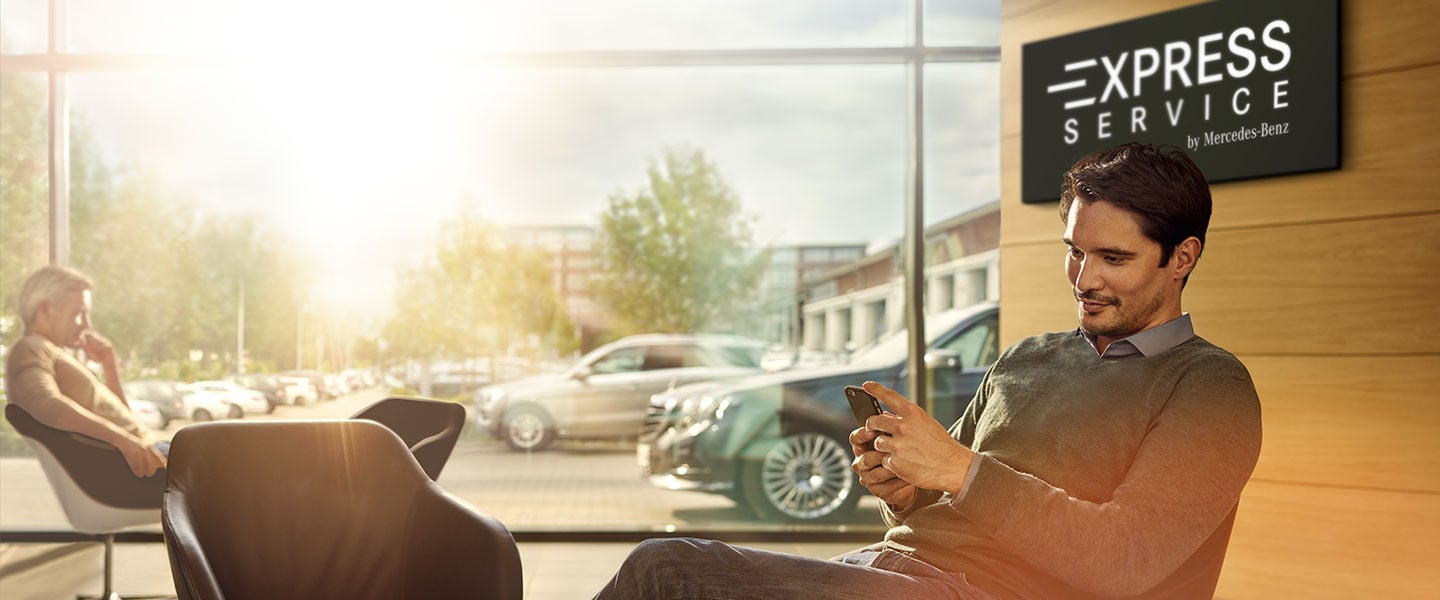 Let's spend less time together.
Since life moves fast, Express Service by Mercedes-Benz has been developed with your time in mind. But while it's designed to get you in and out as quickly as possible, the service performed by expertly trained technicians will be comprehensive and complete. All to help ensure your Mercedes-Benz is running right for miles to come. 

To speak to a Service Adviser please call: (301) 215-6060

When it comes to a fast, exceptional service experience, nothing compares to Express Service. With a focus on your valuable time and a total commitment to your vehicle, we can provide the care you deserve in about an hour or less.
To learn more, ask your Service Adviser today.